Grooming Services
Our groomer recommends a full groom about every 6 to 8 weeks for the upkeep of your pet's coat. Look into a partial groom if your pet needs tidied up before then!
Please note that additional charges may be applied to your pet's grooming visit due to fractious behavior.
Prices listed are for Certified Groomer services only, prices may differ depending on location.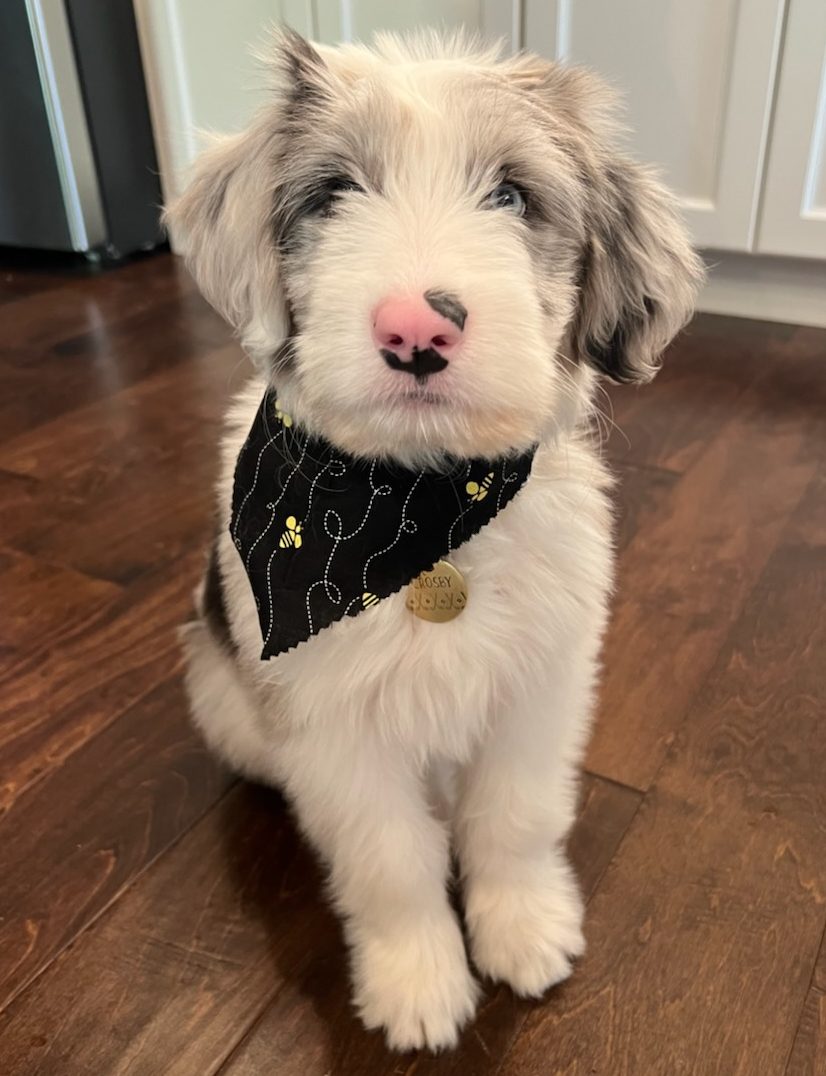 Bathing Prices
All baths include an Ear Cleaning and Nail Trim
Dog Bath <40 pounds - $35
Dog Bath 41-80 pounds -$50
Dog Bath >80 pounds -$75
Cat Bath (Includes Ear Cleaning and Nail Trim) -$35
Bath with medicated shampoo –Size + $14 Bath with Skunk Off—Size + $10
Full Groom Prices
All full grooms include a Bath, Ear Cleaning and Nail Trim. Full Grooming is only offered at our Choto location.
Cat Shear (Excludes Anal Gland Expression) – $75
Small Dog Shear <15-35 pounds -$60
Medium Dog Shear 36-50 pounds -$80
Large Dog Shear 51-100 pounds – $95
Ex-Large Dog Shear >100 pounds – $115
Partial Groom Prices
All partial Grooms Include Face, Feet, and Sanitary Trim, as well as a bath, Nail Trim and Ear Cleaning
Small Dog Partial <15-35 pounds -$40
Medium Dog Partial 36-50 pounds -$50
Large Dog Partial 51-100 pounds -$60
Ex-Large Dog Partial >100 pounds -$70
A La Carte
Nail Trim -$14
Anal Gland Expression -$19
Ear Cleaning -$14
Ear Plucking -$12
Sanitary Trim -$10
Teeth Brushing -$8
Ask about these items and how they differ from our grooms and their prices!
De-Matting –Pet Size + $20
De-Shedding –Pet Size + $15
Blow Out/Brush Out – Pet Size + $20
Anal glands will only be done if necessary – ask your groomer why!
Puppy Package – $45
For puppies and new puppy owners, the first few grooming appointments can be a nerve wracking experience. Being groomed by a professional regularly is beneficial to all dogs, but for some breeds grooming is a lifelong necessity for your pet's health and happiness. We recommend puppies, especially those who require professional grooming, come in once they have had their vaccinations between 8 and 12 weeks old.
The puppy package grooming session is part lesson (for puppy and parent), part trust building, part grooming, and all fun. For the first few visits we will keep it short with only light trim work so puppy will begin to understand that grooming is fun and that our staff are friends to be trusted. Our puppy package is available until 4 months of age and includes everything the bath services include, light trimming around the face and feet for breeds that will require a lifetime of haircuts.